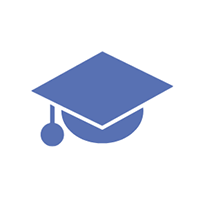 Renfred L.
Private tutor in Darwin, Australia
Education
2012 Master of Information Technology (Research)* Queensland University of Technology (QUT) Sponsored by QUT and Microsoft eResearch 2 publications (conference article and book chapter) 2010 Bachelor of Information Technology Queensland Unviersity of Technology (QUT) Major in Software Architecture Course GPA 6.76 over 7-point scale Co-major in Games Technology
Experience
Hi, my name is Renfred, my tutoring career started while I was studying my Master by research degree (sponsored by Microsoft QUT eResearch) in 2011. I have been a professional tutor at university since then. I teach mostly I.T. related subjects (see above), ranging from first year to third year at various difficulty levels and various scales. I am currently tutoring at Charles Darwin University (CDU), and prior to that, at Queensland University of Technology (QUT). In addition, I am also mentoring young people with Asperger's or Autism at AutismNT/TheLab, caring for them and possibly teaching them how to draw computer graphics or make games and apps. I am passionate about teaching, and being a student not so long ago, I understand what student needs and how to effectively teach them. I can help you re-cap concepts introduced in the class, or if you prefer I can also organise short-lessons for a specific topic (see Subjects above). Or if you just want someone to supervise your personal project, I can guide you to reach your goal. My teaching style is very flexible, it is up to what you want to learn. No plagiarism and no cheating! I speak fluent English and Mandarin so don't worry if your first language is Mandarin. -- Experience --------------------------------------- 2013-Present Charles Darwin University (CDU) - Tutor/Teaching Assistant 2013-Present St. John's Catholic College - Tutor 2013-Present AutismNT/TheLab - Mentoring young people with Asperger or Autism 2012 Queensland University of Technology (QUT) - Tutor/Sessional Academic 2011-Present Microsoft Windows Phone App Developer - Prime TV for Windows Phone - Featured numerous times worldwide -- Awards ------------------------------------------- 2011-2012 QUT Strategic Master Scholarship with Microsoft eReesarch 2010 QUT Dean's List Award Faculty of Science and Technology 2009 QUT Dean's List Award Faculty of Science and Technology 2008 QUT Dean's List Award Faculty of Information Technology I also have two publications - a conference paper presented at OzCHI in 2012 and a book chapter in Tools for Mobile Multimedia Programming Development. If you are a research student or have genuine academic interested in topics related to mobile development and human computer interface, I am also here to help.
Availability
Monday after 9AM, Tuesday after 9AM, Wednesday after 9AM, Thursday after 9AM, Sunday after 9AM
Can Meet
Up to 15 minutes away for no additional charge
Hobbies
- Travelling (been to most Asia countries) - Gaming - Develop app and games - Research technology trends - Homebrew and jailbreaking community - Music, tv shows and movies
Inquire About This Tutor
Thanks!
Most tutors respond within 48 hours.
Feel free to contact other tutors while you wait.